These days, with a new baby, a lot of my waking time (and, let's face it, sleeping time too) is comprised of feeding a new little boy. Teddy is a leisurely diner, taking up to an hour to finish each meal…and then *maybe* giving me a 2-hour break before he's ready to eat again. This too shall pass…and I know by now that these days are sweet and go so fast. I'm just enjoying his wide, dark blue eyes as he starts focusing on objects for the first time.
That being said, I can't stare at him nonstop the whole time he's eating. So I've been watching TV more than I usually do (can't complain there!). I finished all of The Crown, I'm midway through Parks & Recreation, I've caught up on all my favorite knitting podcasts…and the other day it flashed across my mind that what I REALLY wanted to watch was Anne of Green Gables. When I was growing up, we only had 5 channels on our TV, and when PBS had their mid-year fundraiser, there was always an Anne of Green Gables marathon. I loved those movies…my mom always cried, I identified with bookish Anne who just wanted one good friend and who viewed the world through overwrought, romantic eyes. I found out you can watch the whole Anne trilogy on the streaming service Gazebo…so I bought all 3 movies and started them. It took me a week to finish them, and they're just as wonderful as I remember. I have to say, though…now that I'm a mom this time around, I identify much more with Marilla and how she struggles and rolls her eyes as Anne would much rather be daydreaming than doing her chores. I know how she feels!
I was really surprised to see the handknits that are featured throughout the movies! I had never noticed them before! All the knits are made of non-superwash wool (which makes sense for a movie set at the turn of the 20th century), in beautiful natural-dye colors. Anne wears 2 cardigans almost non-stop through the first two movies. The first is a light blue cardigan with a lace detail along the waistband and up the button band.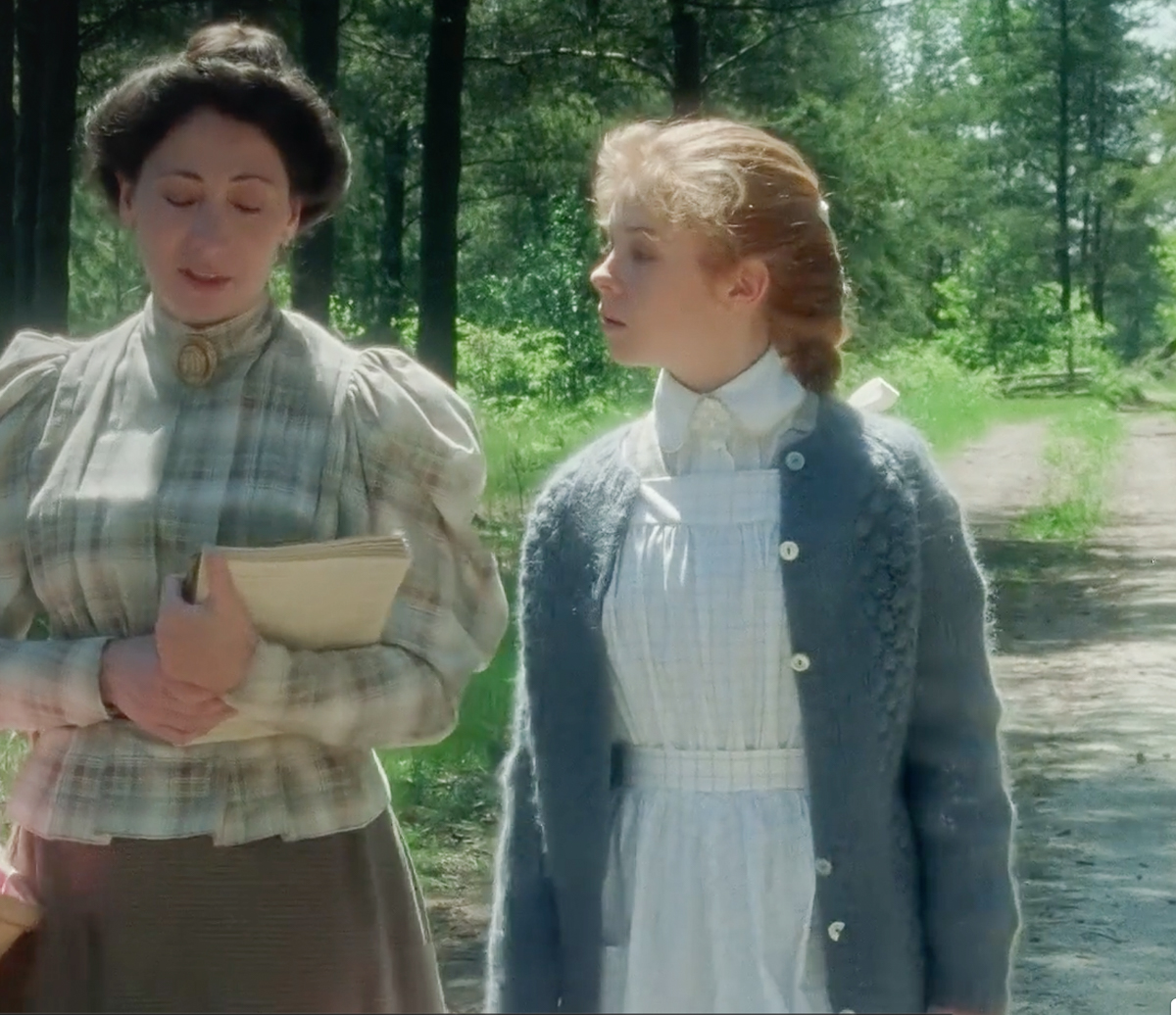 To me, this looks like a DK-weight cardigan. I think Mariechen by Isabell Kraemer is a similar sweater (check out Jen's progress on her Mariechen in the Chronicles of Yarnia podcast!). If a knitter wanted to use the Mariechen as a base and substitute in another lace pattern for the front panel, you could probably get a very close approximation!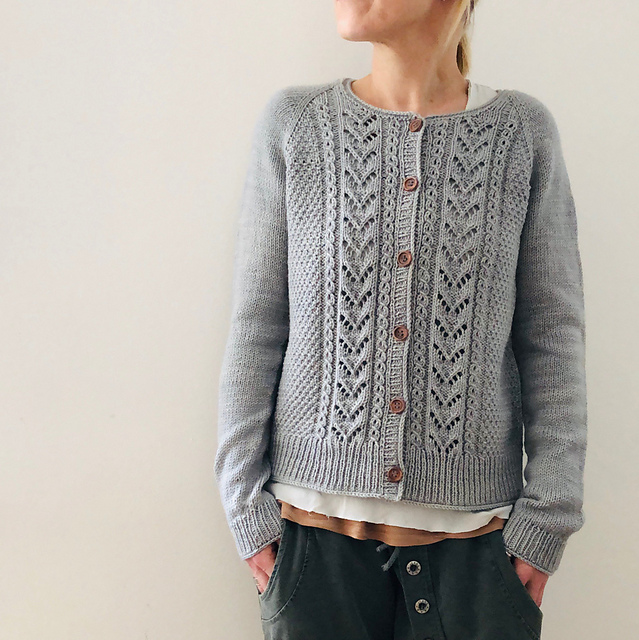 Marilla's cardigan is similar. But hers has a more distinct set-in sleeve with a bit of a puff on it. (not enough to fall into the "frivolous use of fabric" category...Anne loves huge puff sleeves, while Marilla argues they are ridiculous looking!)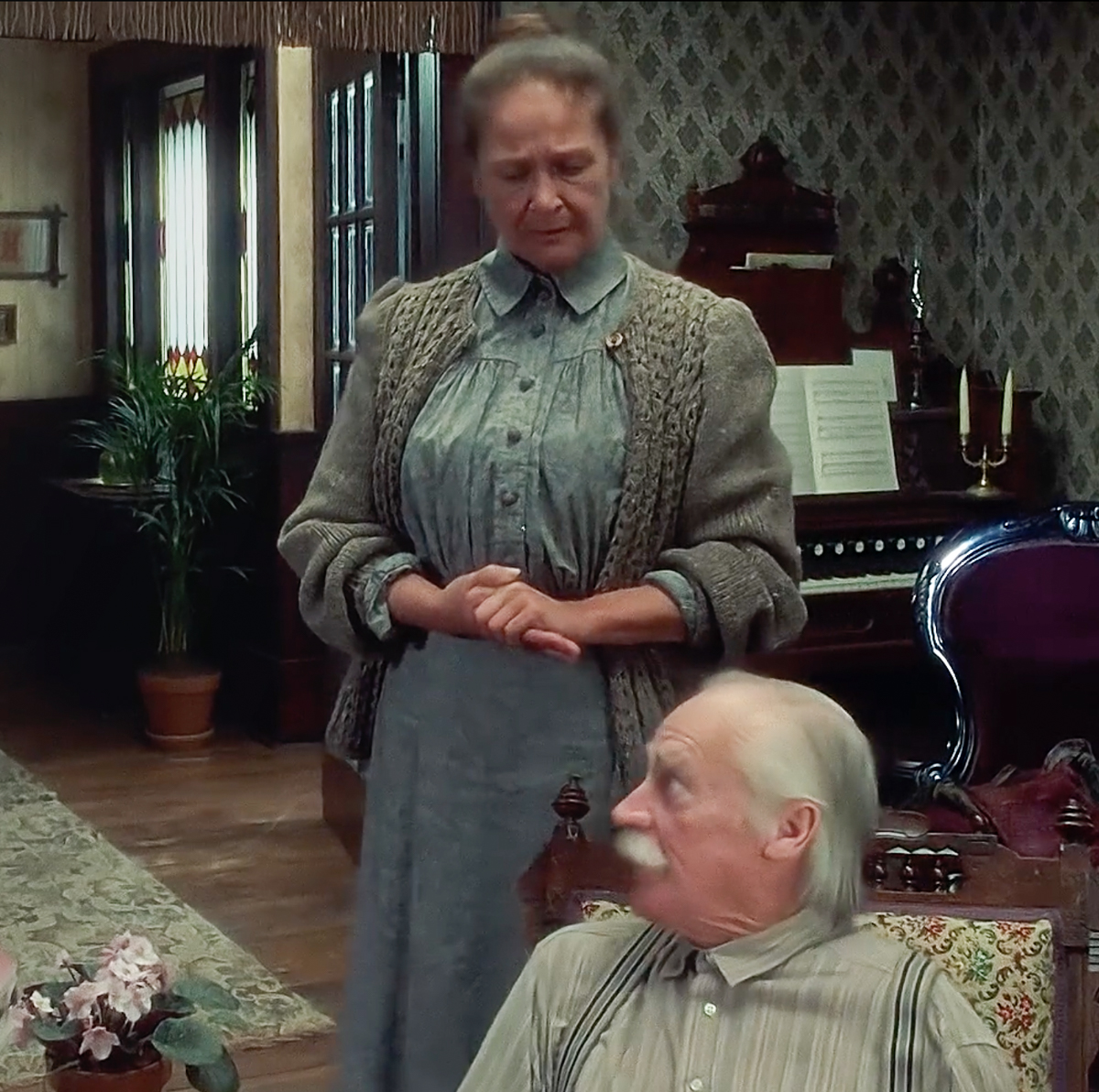 There's nothing that I could found exactly similar, but there is this cardigan (Cardigan No. 3 by My Favorite Things) with set-in puffy sleeves that would be a good point of reference for someone looking to incorporate this technique.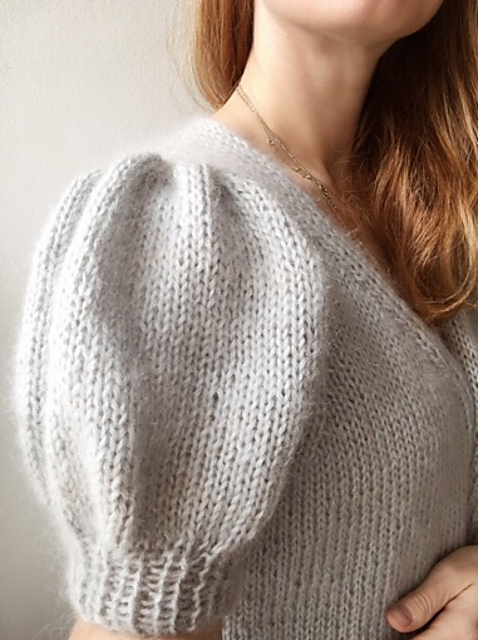 The other sweater that Anne wears on repeat is this aran-weight stranded colorwork sweater. This is her "it's actually winter now and quite cold out" sweater. This sweater looks oversized on Anne (so in style these days!)—she cuffs up the sleeves and it sits large on her shoulders. Maybe this is one of Marilla's…or even Matthew's…old sweaters.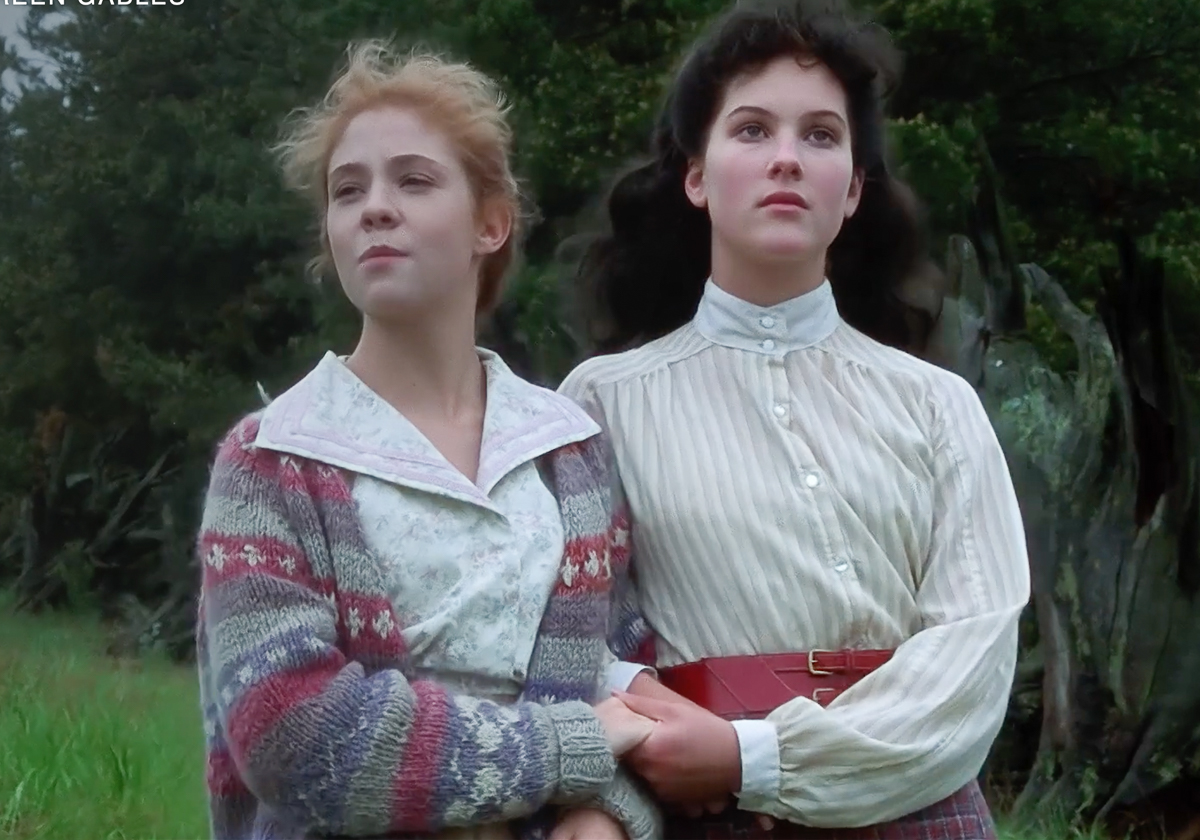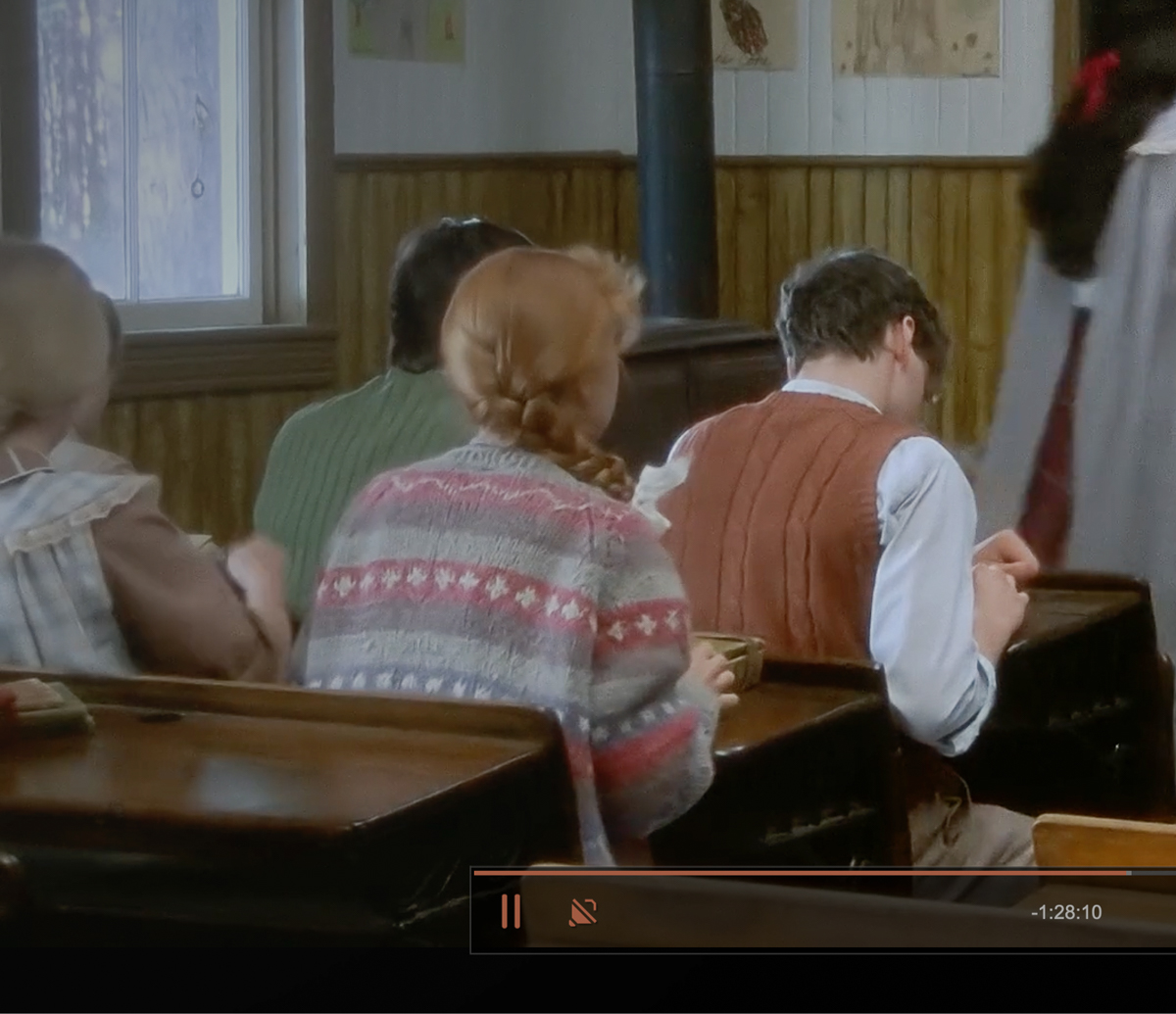 I like this one. Often when we see colorwork in stripes, it's all over the sweater. But this is a simple striped cardigan, with just a few stripes here and there accented with white colorwork. I think the Takoma cardigan by Julia Farwell-Clay has similar vibes…chunky cardigan, wide colorwork stripes, and long sleeve cuffs that can be cuffed back.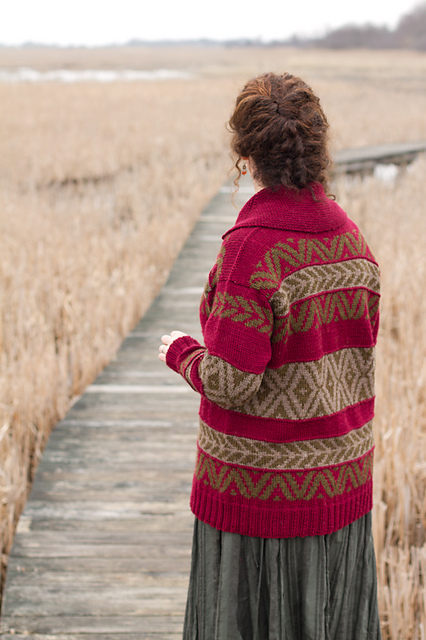 Finally, that infamous shawl of Marilla's that got Anne in lots of trouble. Marilla thought Anne, who just arrived at the Cuthberts' house, had swiped her precious amethyst brooch. For those of you who haven't seen the movie, I'll let you find out how the brooch was recovered, but the shawl plays a starring role in that scene! This is a lacy crocheted shawl, but not too delicate, in a natural colored worsted wool.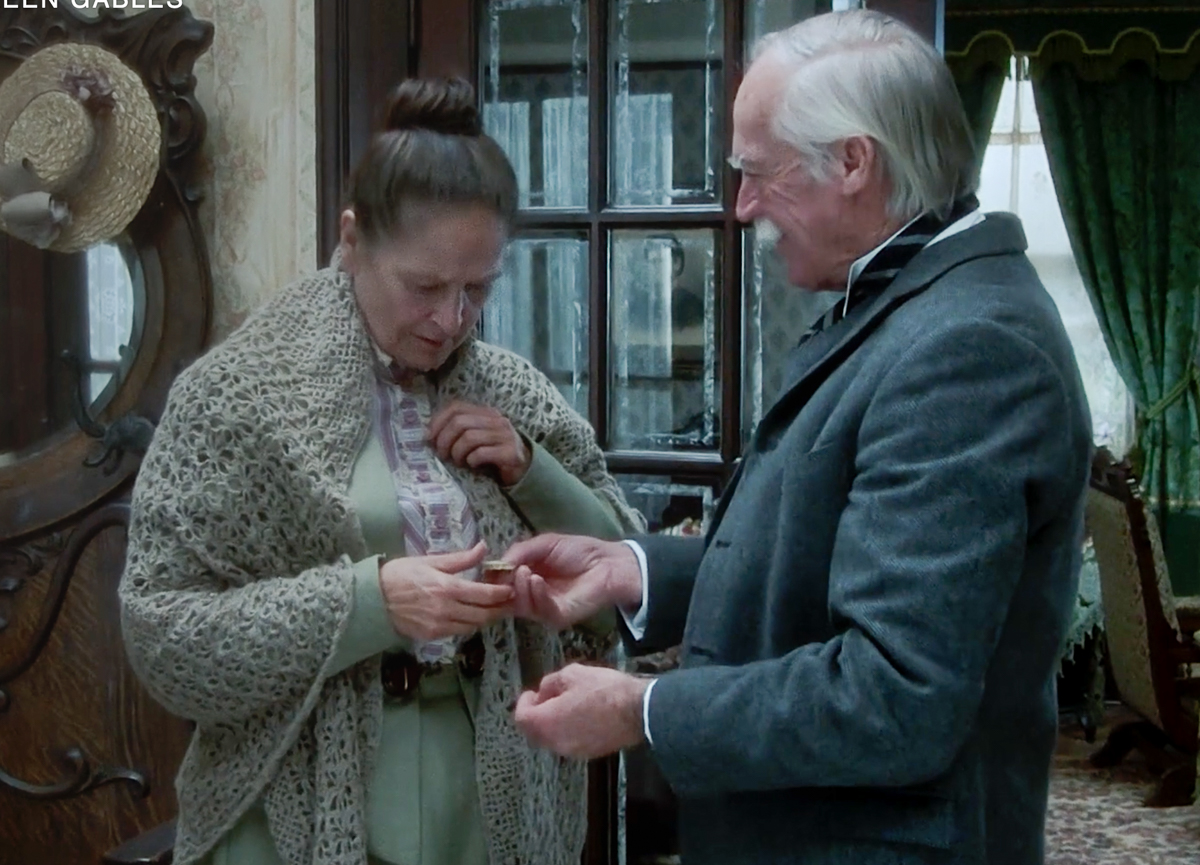 I think Rachy Newin's Diadem shawl evokes a similar feel. Not too light, but still lacy, good for an extra layer around the house and also beautiful for going out. And worked in worsted, you can quickly seek your progress!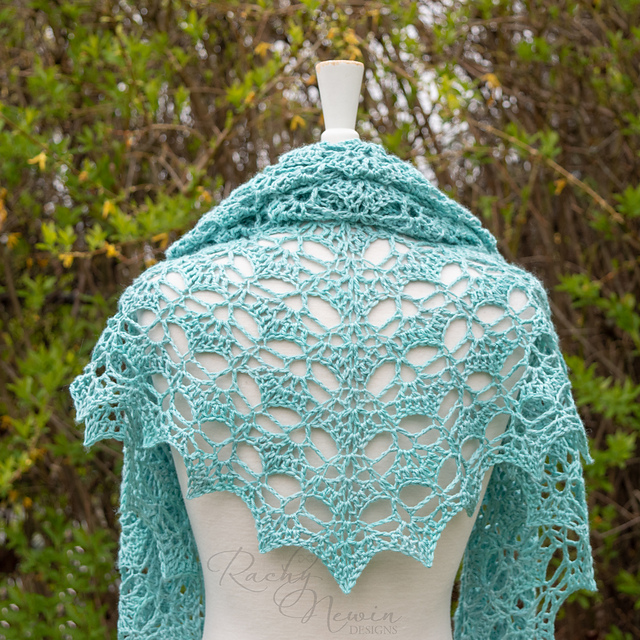 There are more knits to be seen! Matthew has an awesome shawl collar cardigan, and there are sweater vests galore!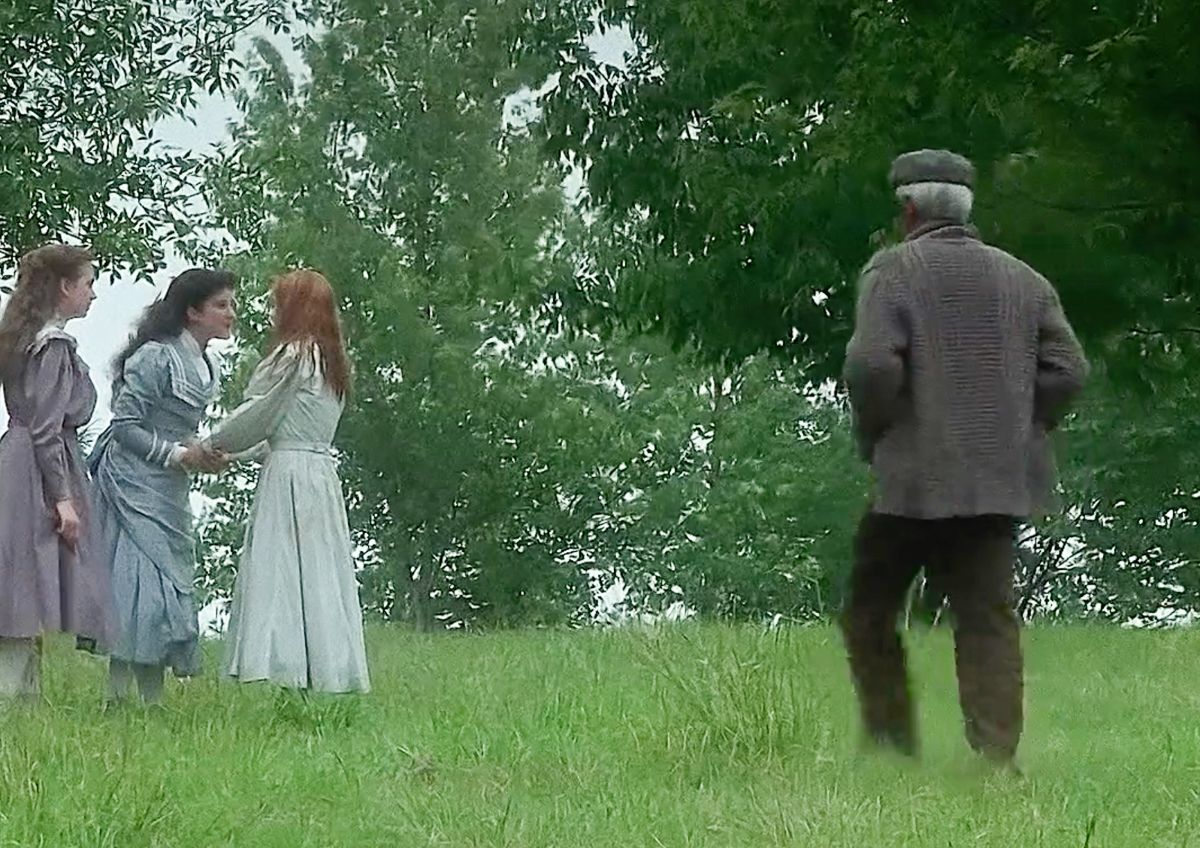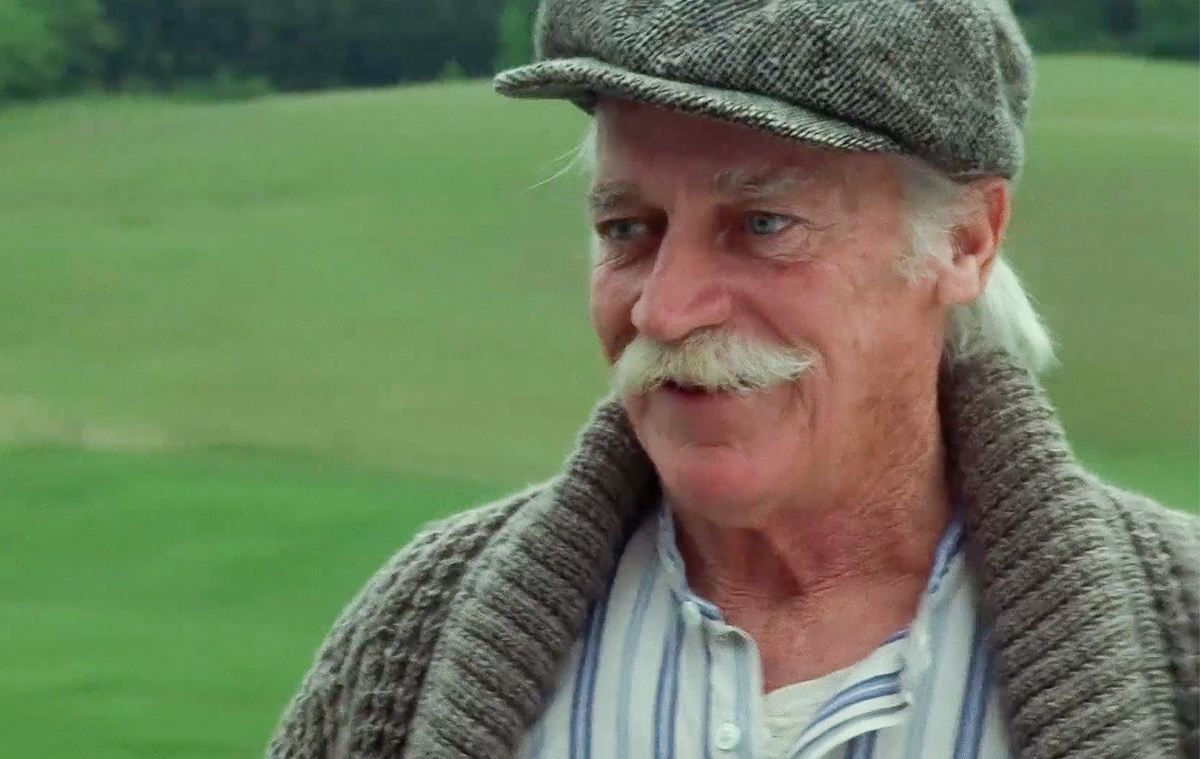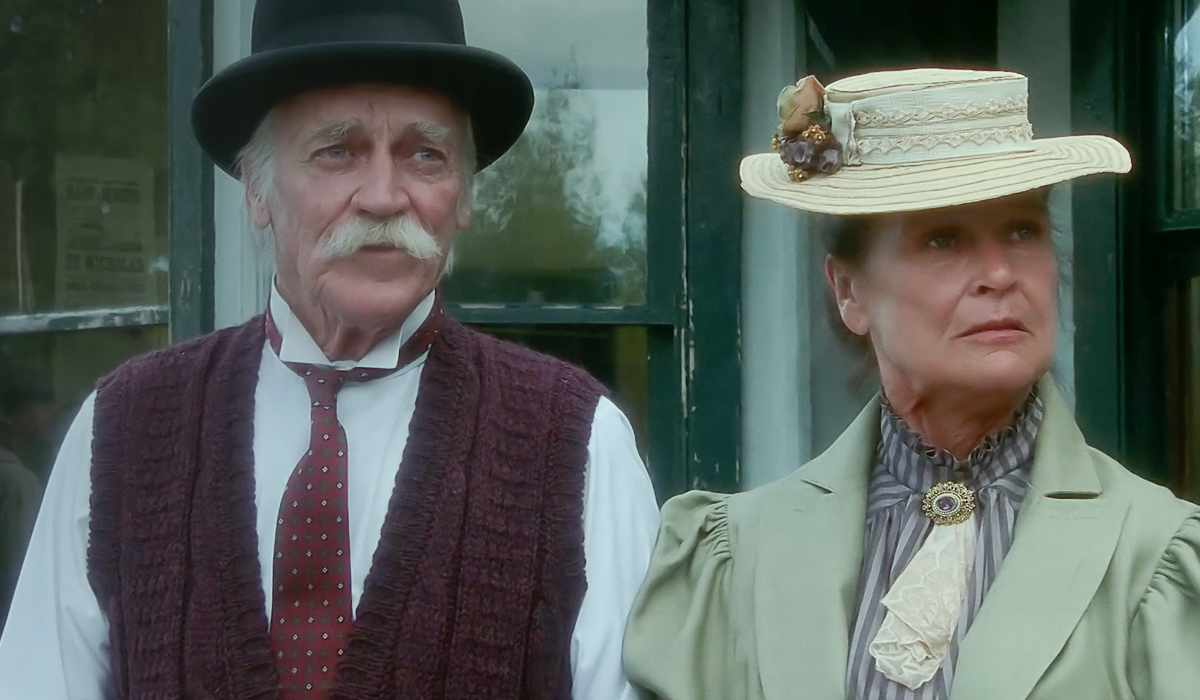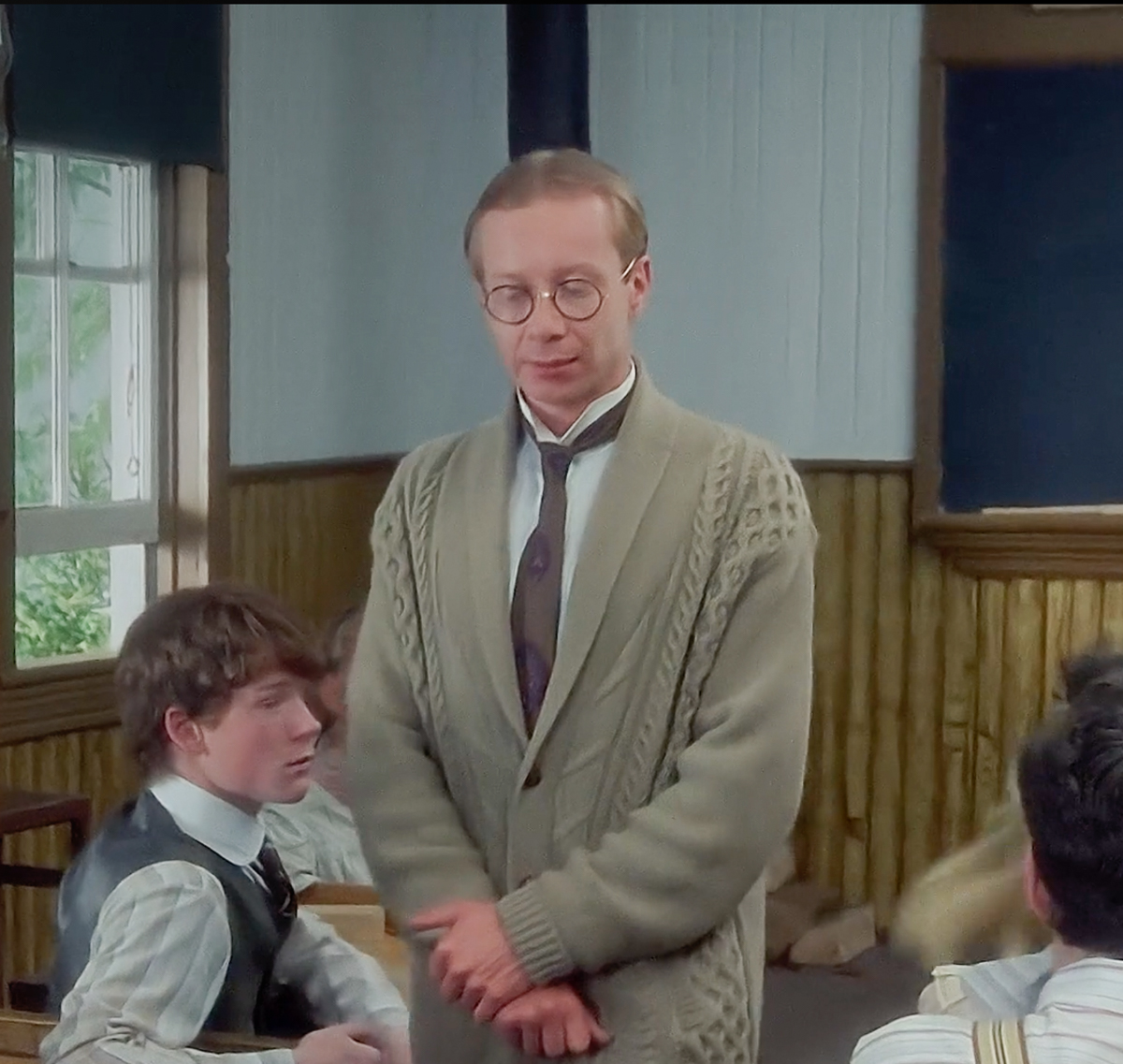 If it's been a while since you watched Anne of Green Gables, I definitely recommend it for a cozy weekend afternoon. Don't blame me, though, if it makes you want to pack up your bags and move to the countryside!