After three years in our space on Valley Road, we've moved to Watchung Plaza! We loved our old space, and it was perfect for Yarnia to get started in. Back when we moved in there, we were just getting started from scratch—buying inventory for the first time, just figuring out all of our sales and online systems…and wondering if a yarn store could make it in Montclair. Starting a business is never a sure bet, but we saw a need and were eager to get involved in our community in a big way.
Now, three years later, we were busting at the seams with yarn (and we had a full warehouse!), we had full classes several days a week, and if you've ever been to knit night on Wednesday, you know how "cozy" (read: cramped!) it can get in there with all of our yarny friends. It was time for a move!
Kathleen has been searching for the perfect spot. We were looking for something affordable for us (we want to keep affordable yarn options in the store for you!), something with good parking, a place with room for a separate teaching/social area from the shopping area, all in a nice walkable neighborhood. That's a tall order! We got super-lucky this spring and found what we'd been looking for. Just about that same time, we had to close the store to in-person shopping for COVID-19. Totally not great for business, but we turned lemons into lemonade and kept busy doing inventory, packing everything up, painting the new space, doing a smidge of construction, and upacking everything again. Whew! I honestly don't know how we could have done all of that if the store had been open for foot traffic the whole time—we would have had to completely close for at least a couple of weeks. As it was, we pretty much kept filling orders the whole time. Yea! And now we're in the new space and open for shopping again. Come see us at 127 Watchung Ave in Montclair!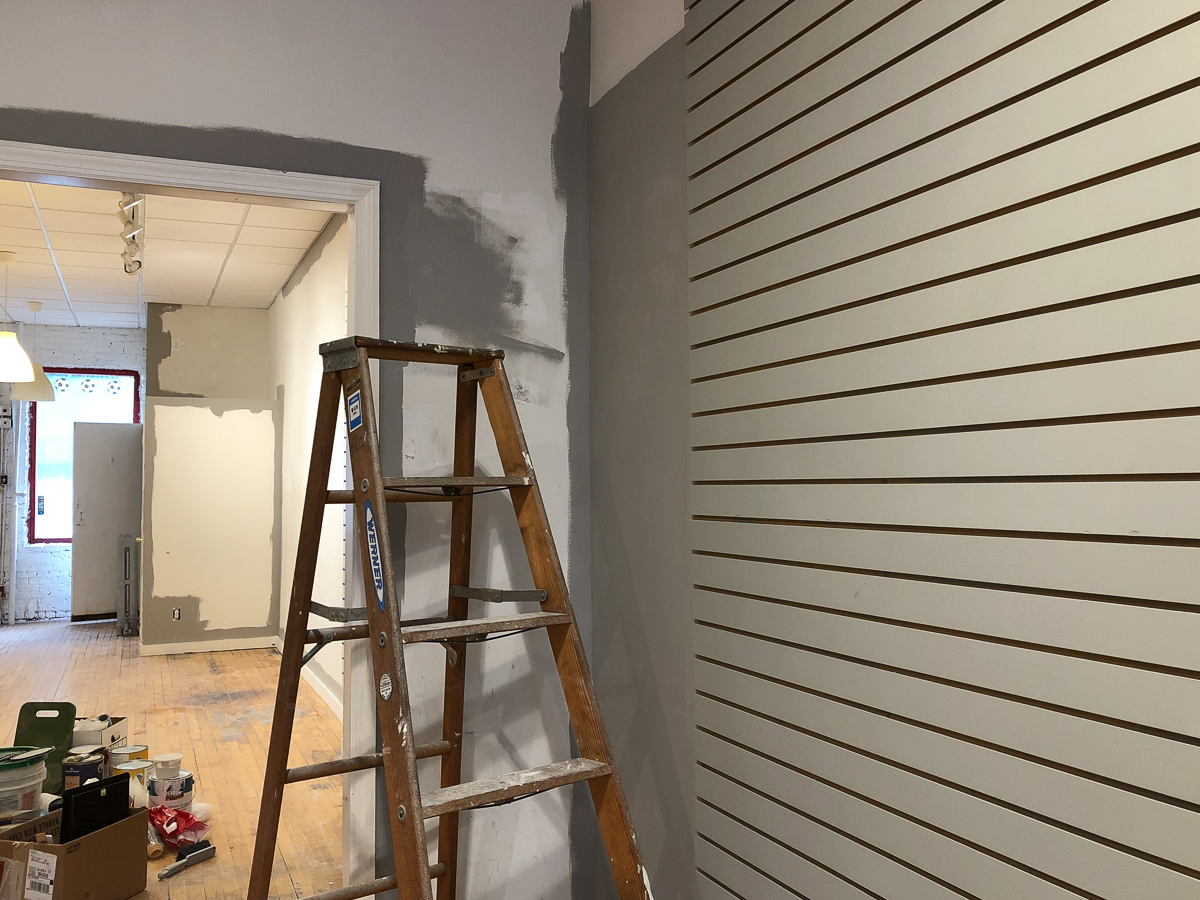 Lots of painting to do to get the new place sparkling & new!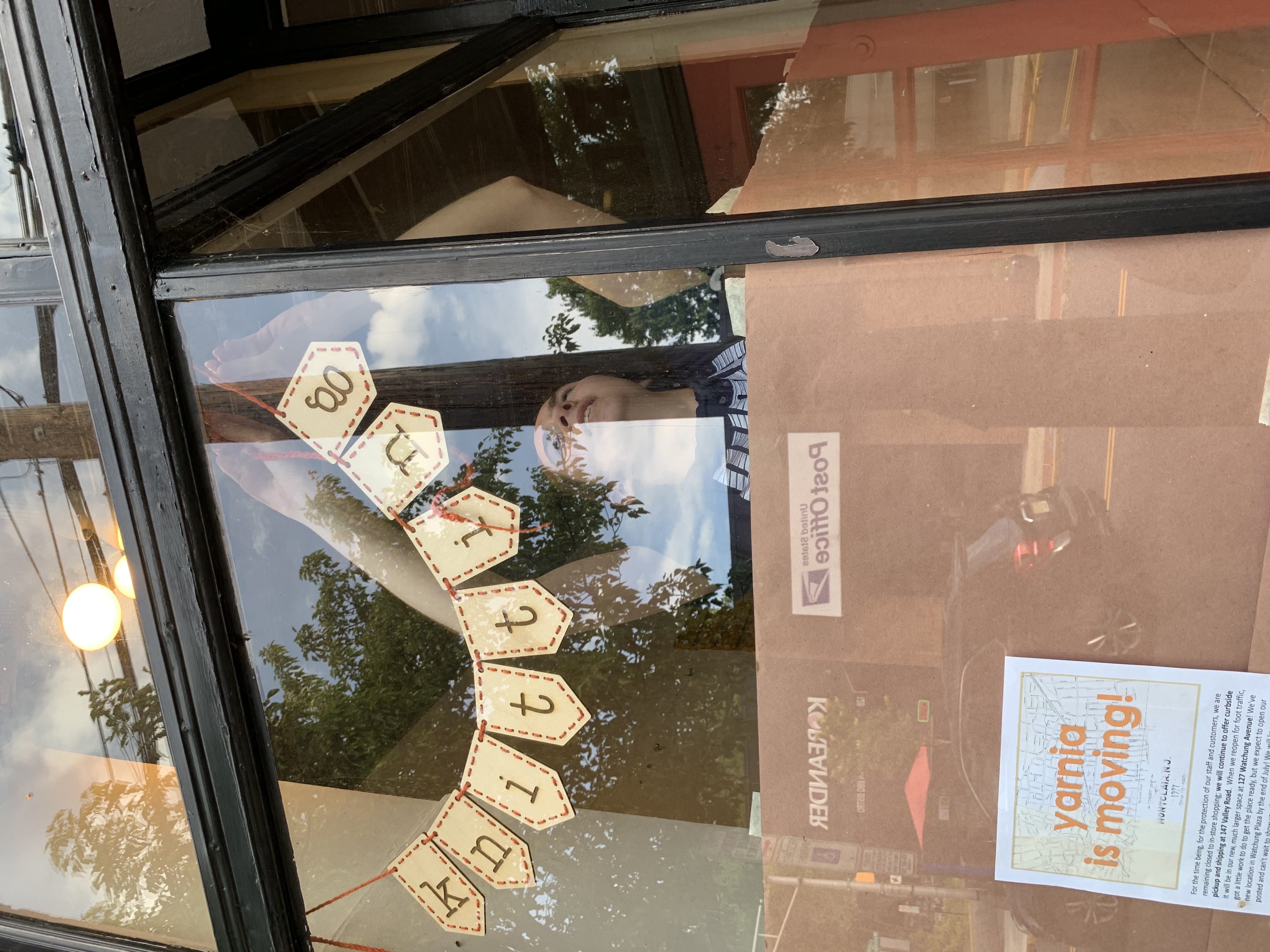 Our Katrinkles banners are letting the world know our love for knitting & crochet!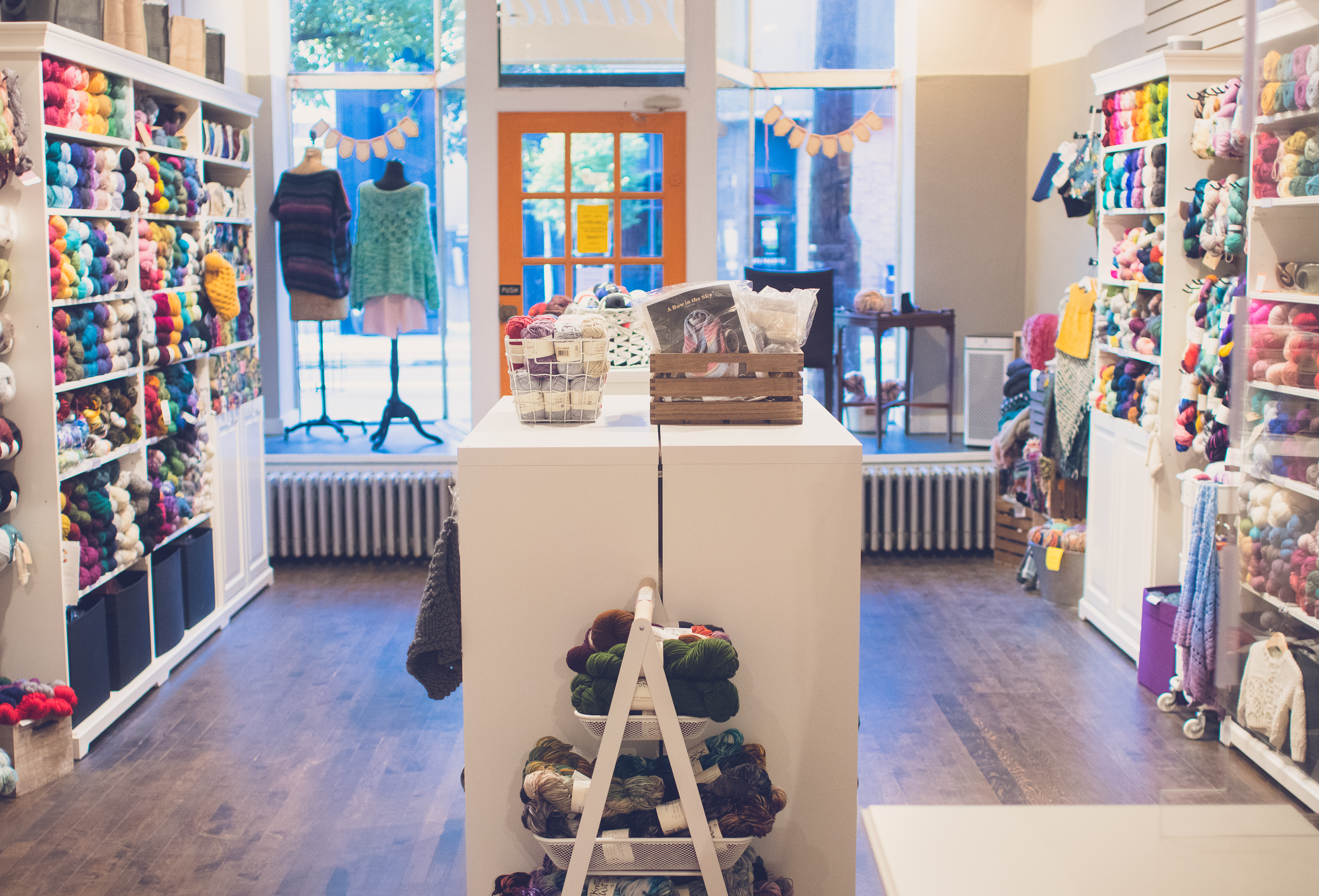 Thanks to Haley, Gene, Jeff, and Elizabeth, shelves are in, yarn is stocked, and the store looks beautiful!